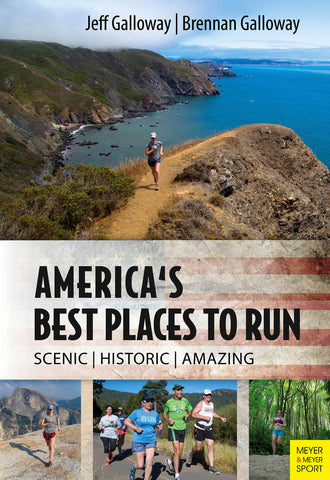 America's Best Places to Run
America's Best Places to Run enhances the running experience by offering access to very special running routes. This book gives a preview of the scenery with directions to the start and special instructions to enjoy the area.  In addition to the more than fifty trails and half dozen race venues reviewed in this book it also  includes tips on training for trail running, dealing with elevation, running uphill and downhill, terrain issues, endurance, and time-tested suggestions for preparing for each trail.
Readers will learn about trails from the Grand Canyon to Walden Pond, and from Florida's Blue Mountain Beach to Yosemite National Park, and from the Illinois Prairie Path to Texas' North Shore Trail.  These are the 55 trails that would be on any runner's bucket list.  They are organized into five regions including: West, Midwest, South, Mid-Atlantic, and New England/New York. This beautifully illustrated book will take runners from the urban environments to seaside delights and challenging mountain passes.  It is all here in Jeff & Brennan Galloway's collection of scenic, historic, and amazing places to run.
Autographed. Written by Jeff Galloway and Brennan Galloway.