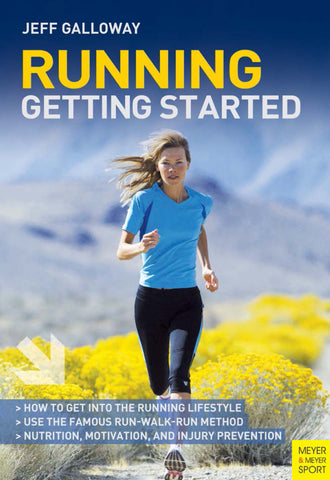 Running Getting Started
"Running: Getting Started" will take anyone, at any level of fitness, into the running lifestyle. Jeff Galloway offers a step-by-step program that is easy to use and easy to understand. 
Included are lots of tips on nutrition, staying motivated, building endurance, shoes, stretching and strengthening, and much more. Jeff Galloway has introduced over 150,000 people to running while reducing or eliminating aches, pains, and injuries suffered during most training programs.
In Running: Getting Started Jeff addresses issues relevant for many age groups including children as well as runners in their 40s, 50s, 60s, and beyond.  The book is filled with practical tips on fat burning, preparing for your first race and various work out programs.  It's all the information a novice runner needs for 'getting started.'   Autographed. Written by Jeff Galloway.